We praise God for all that He is doing through Emmanuel Ministries in Tamil Nadu, India. Four major events took place, February 27th through March 2.
On February 27 the Emmanual Matriculation School held the annual kindergarten graduation. Almost 60 children, adorned with red caps and gowns, happily received their diplomas. Many of these children would have no hope for a bright future without the generosity of God's people in supporting Emmanuel.
On February 28 the annual missions conference began. Speakers included: professor Samuel Thomas, with the International Bible Society; Rev Jorje, a missionary and church planter; David Herne, pastor; Wayne and Betsy Sam, administrators at Emmanuel; and Dr. Sam George, founder of Emmanuel Ministries. Conference participants were encouraged and challenged to strive for excellence in everything God has called them to do. The speakers emphasized the importance of always keeping our eyes on the prize the Lord Jesus Christ Himself is ready to give those who are faithful. We praise God for the hundreds of churches that have been planted in this past decade and the thousands of people that have come to know Jesus Christ as their personal Savior.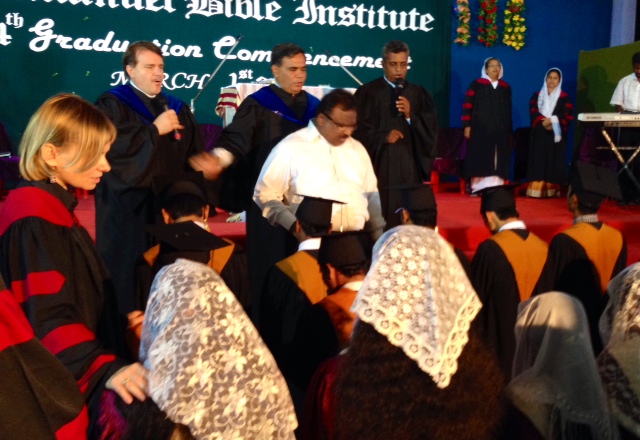 On March 1 the missions conference ended with the 24th annual graduation of Emmanuel Bible Institute students. Once again we are grateful to the LORD for the amazing things He has accomplished. The 2014 EBI graduates were challenged to give Jesus everything. They were reminded that God would go before them. He would powerfully protect them and lovingly provide for them. Each student was reminded that serving Jesus is hard and at times there will be loneliness and heartache. Dave and Sam challenged the students to NEVER GIVE UP! Be faithful unto death!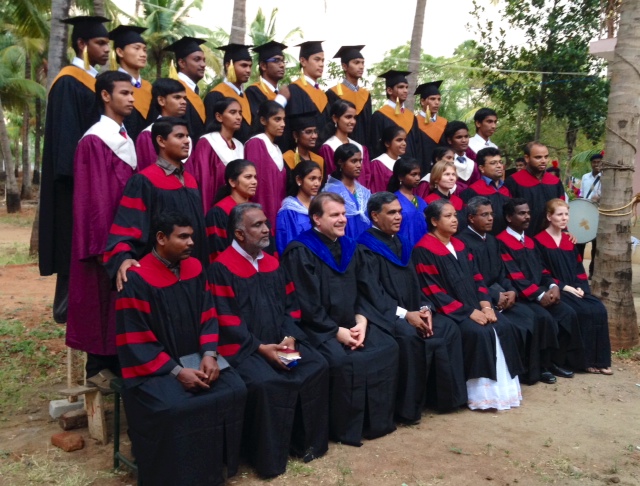 On March 2, in front of the congregation of Emmanuel Believers Fellowship the students were prayed over and commissioned for the LORD's work.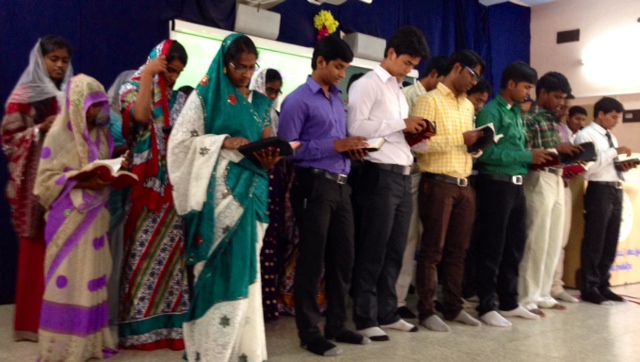 The graduating students were given special greetings from Southside Union Chapel in Olean, New York, Believers Chapel in Allegany, New York and Heritage AFlame Ministries headquartered in Bolivar, New York. Many of the graduates were given shirts provided by Believers Chapel. To God be the glory great things he has done.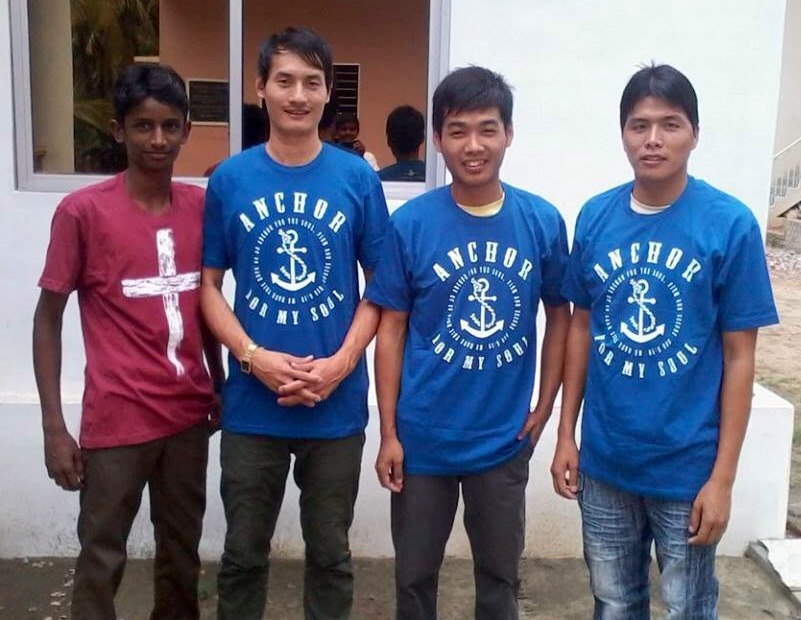 Please continue to pray for the work going on in India! Nothing is too hard for the LORD!!
– David W. Herne