Dear Dr. Herne and dear Heritage AFlame Ministry family,
May I greet you in the name of our Lord Jesus Christ.
Thank you once again for helping us in traveling to encourage the native Churches here.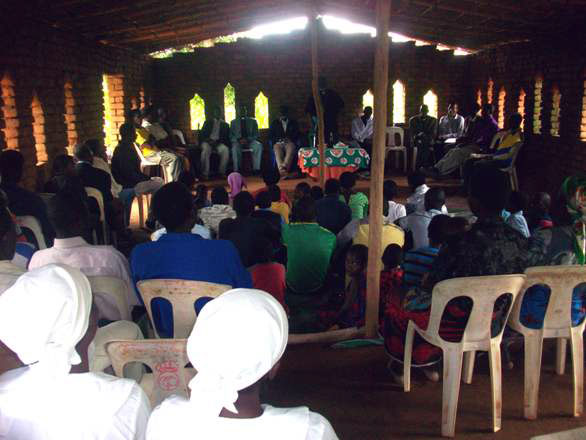 When the my father was sharing in the Church.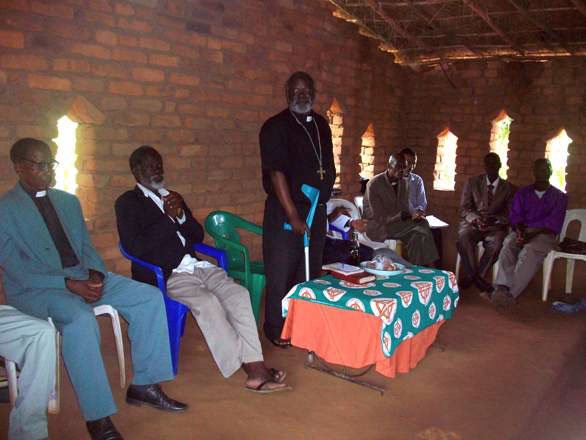 He had time to share about diabetes, what he is suffering from.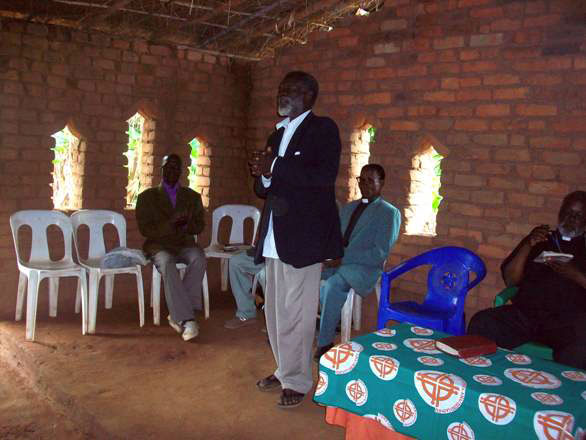 We went with my uncle William; he had wonderful time to witness to people about his healing. Praise the Lord!!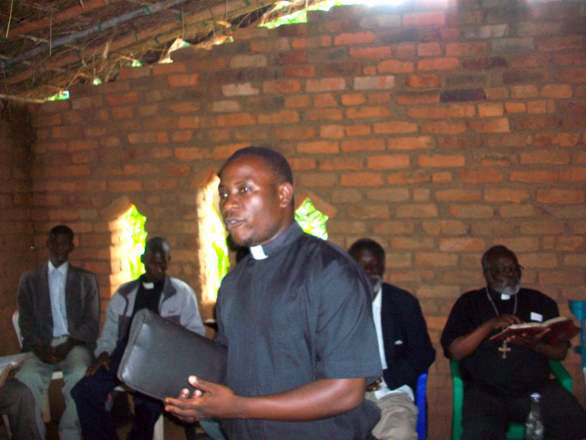 When I was preaching at Malosa village Church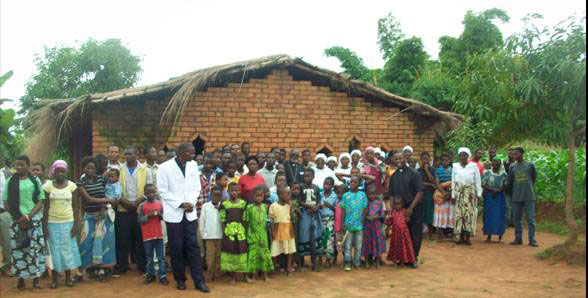 Malosa Church is one of the Christian Church in the Islamic religion areas of Zomba District in southern region of Malawi
I was so blessing indeed to see the lady village chief with her aid to come to see us and attend the whole Church service as she is a Muslim! Praise the Lord! In most areas a Muslim headman does not come to gather at Christian Church meetings.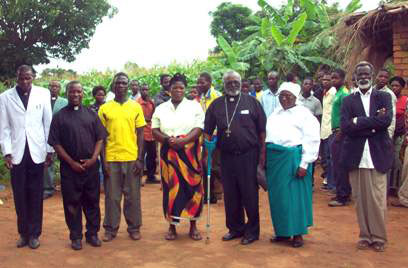 Pastor Chigumula of Malosa Church, Enock, assistant Village headman, a chief of the village, Moricio (my father), Elluby (my Mother) and William (my Uncle) outside the church at Malosa.
It is my prayers that the seed of Holy words preached during the service will really impact in her heart. The sermon was based in Psalm 119 vs. 9 and 11 (How a person can do good!)
Keep on praying for the remaining journeys of February and March, which we will need more of your prayer support.
Once again thank you for your prayers and financial support in this Great Commission!
More news to come,
– Enock